There are several options available. If metadata information or permissions are needed from an On-Premises environment, like FileServer, use the BitTitan UploaderWiz tool.
Use BitTitan's UploaderWiz tool to upload data to your own Azure storage account in a public blob container. This blob must be a block blob.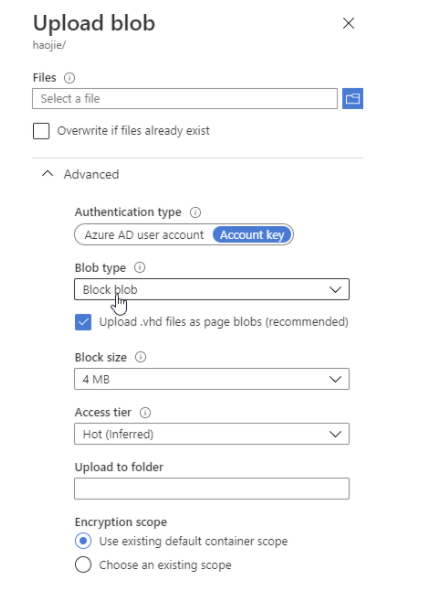 When uploading PST files, you could also use UploaderWiz to place them into the BitTitan Azure storage account, but this is limited to 100GB.
Use a utility such as Azure Storage Explorer. Or use a preferred third-party uploader utility. Upload the files into the public blob container that was previously created.
Use the Microsoft Azure Import/Export Service to transfer data to the public blob storage.
Create and use your own PowerShell scripts to upload files.
Use a utility such as AZcopy. More information on how to use this with Azure can be found here.