How do I select to migrate all my Public Folders from the root level down?
Answer: 
Exact steps:
From your Public Folder dashboard, click on the green

Quick Add

bar, or click on the 

Add

button and select

Quick Add

.
In Root Folder Path enter "/".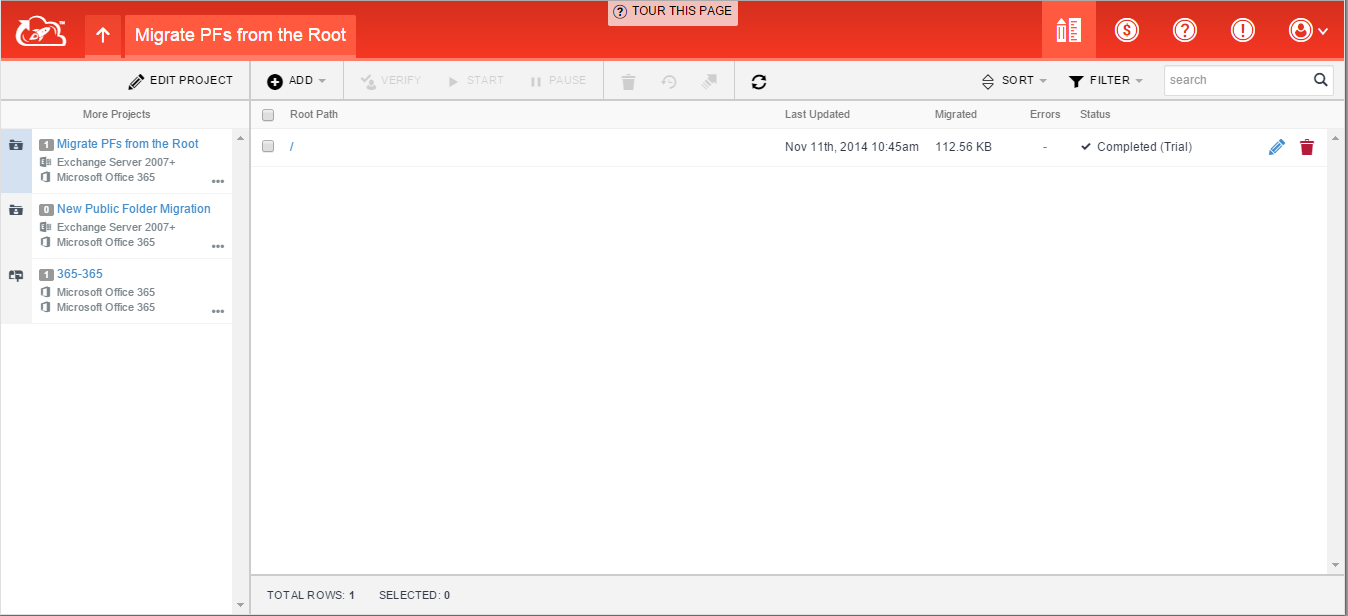 Notes:
The Destination email address field will be pre-populated with the email address of the admin account that was set when you selected your Destination, at the time you created your Public Folder migration project. This is not an editable field.
If the size of the folders is greater than 10GB, then multiple licenses will be required to complete your migration and you should set the "Max. licenses to consume per item per pass" to the expected size you will be migrated (e.g., if you are migrating 55GB of Public Folder data, then 6 licenses will be required). KB004890 provides more information on how to set this.
​